For the last few weeks, Colin has been working on a golden eagle painting, and now it's finished!   It's one of the biggest paintings he has ever created, being about 30 inches across.
This picture has been in Colin's head for at least 10 years – in particular the background.  He wanted the mountains to have the dramatic, striped effect of lying snow that has partly melted, with fresh snow showers raking the tops.   Sunshine has briefly lit up the foreground on the left, as the squall blows across.   The eagle appears unfazed by the weather (as eagles always are), sailing on powerful wings right into the teeth of the wind.
Here are some photos of the painting in progress (click on any to see an enlargement).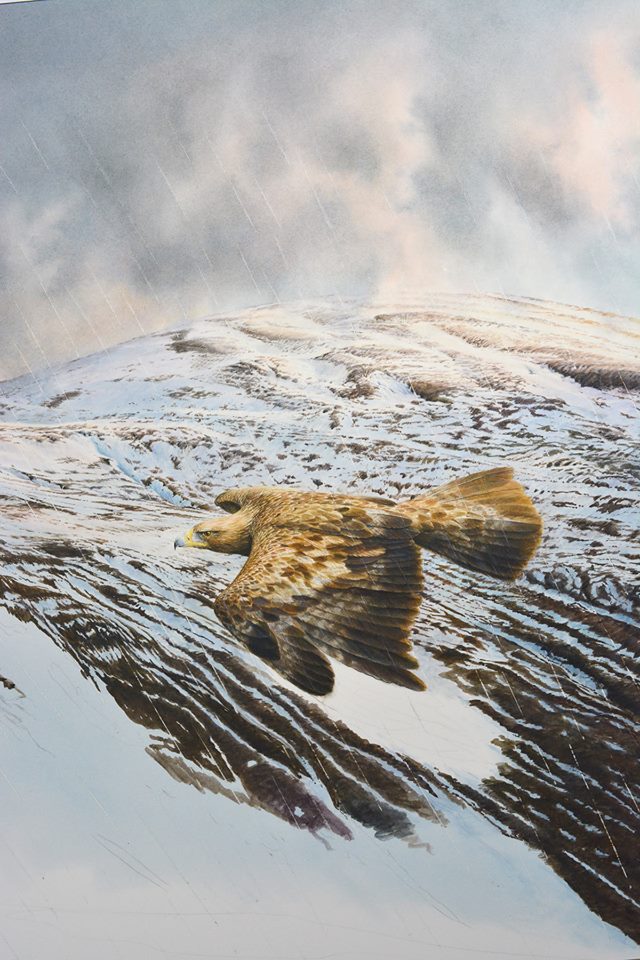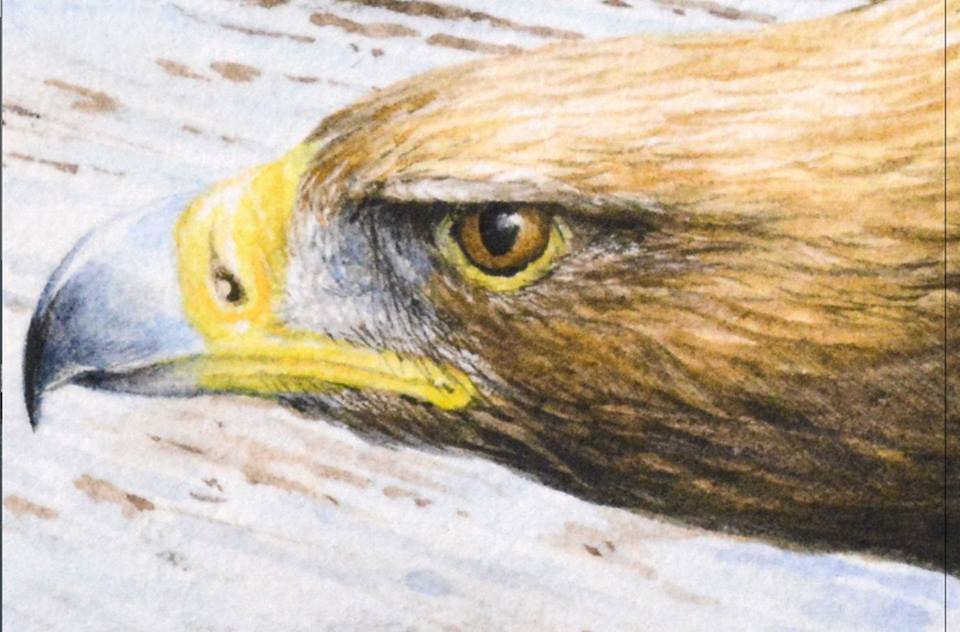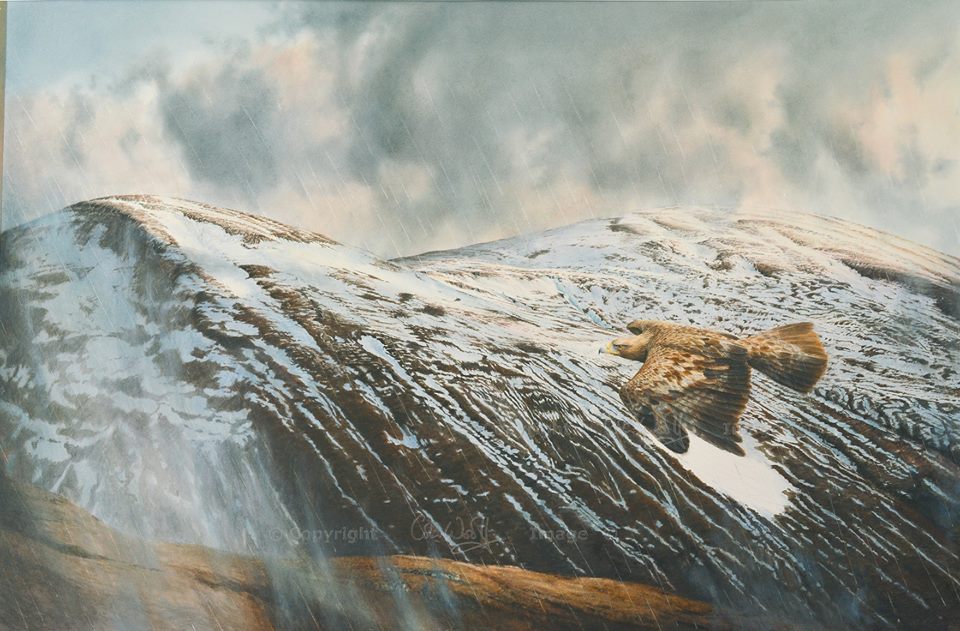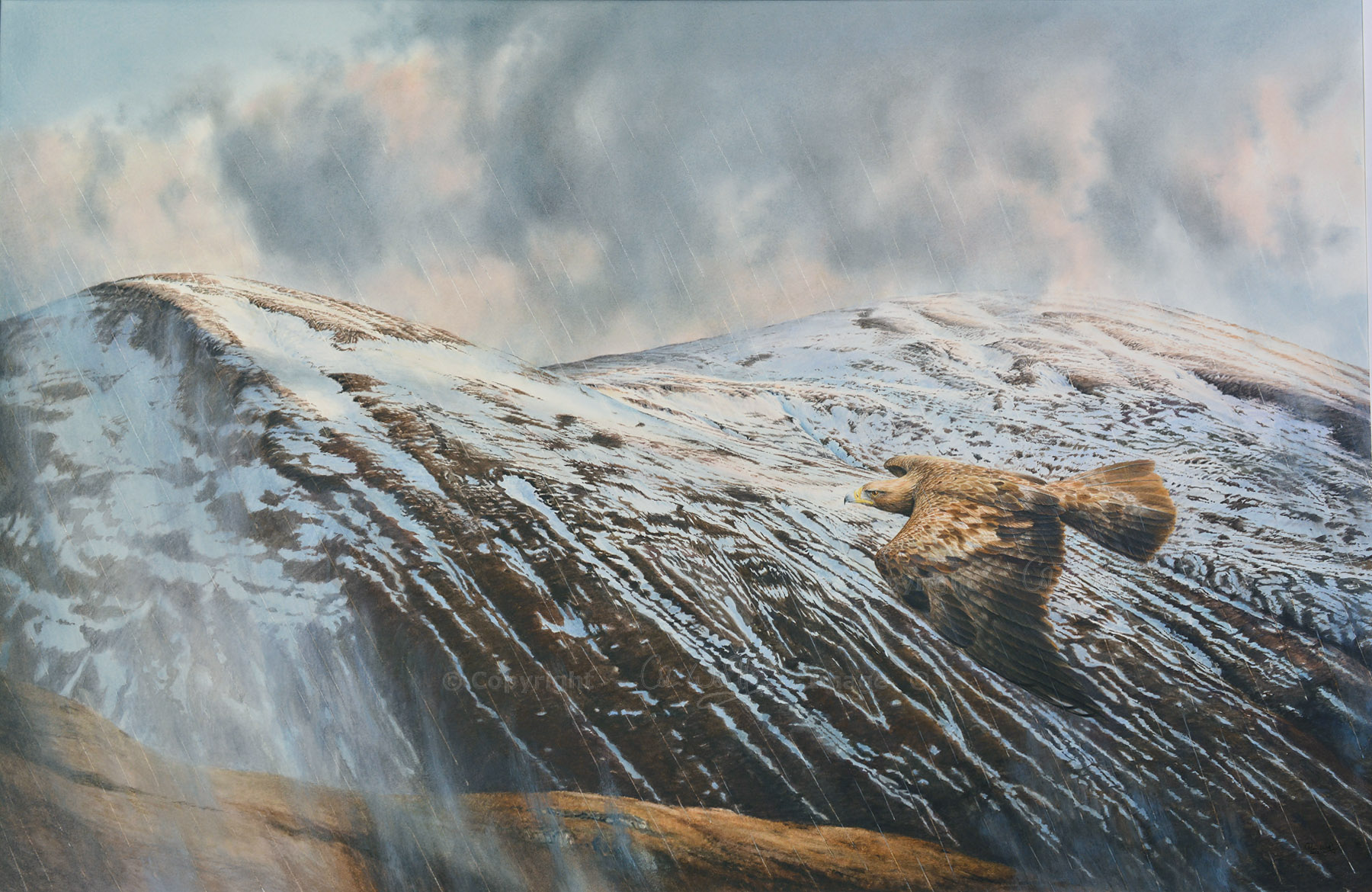 Images copyright © Colin Woolf
You can see this and many more of Colin's paintings at www.wildart.co.uk.