Something slightly different this time in Catkins:   a heart-warming true story!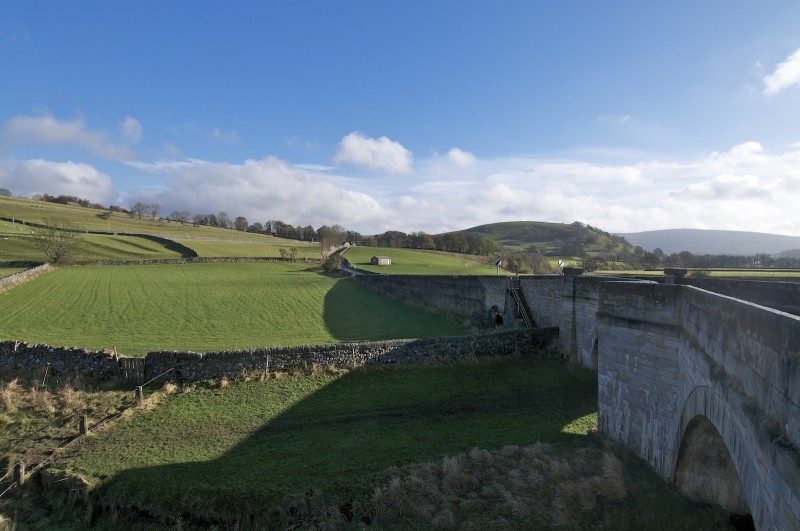 A year or so ago – it's hard to be sure exactly when – a little tabby and white cat became lost in the Yorkshire Dales.  Either she had been abandoned by her owner, or she had just wandered off and was unable to find her way home.
She had no choice but to live as a feral cat, eating any small animals she could catch and sleeping rough under bushes.  Eventually she started begging for food at the back door of a country pub, where the chef took pity on her and fed her with scraps.
The kitchen staff put up posters in the local village, and started asking around to see if anyone had lost a cat – but weeks went by and no one came forward.
At the beginning of June, a wedding reception was held at the pub.  After the speeches, the guests settled down for their meal, and the two wedding photographers had an hour or so to spare.  They wandered into the kitchen and started chatting to the chef.
The little tabby cat, who had been sleeping outside by the back door, woke up and went to investigate.  She had a trusting nature and was soon endearing herself to the two visitors.  They made a great fuss of her, but soon they had to head back into the reception rooms to photograph the bride and groom's first dance.
But cats have a way of squirming themselves into your affections, and in that short time a bond had been forged.
The photographers, as you've probably guessed, were Verity and Chris.  And this is how, shortly after midnight, Verity found herself sitting in the car with a little tabby cat on her knee, as Chris drove them both back home to Leeds.  It's not every day that you bring a cat home from a wedding reception, but they fell in love with her that evening, and they couldn't bring themselves to leave her there.
So, now you can meet Angel!   Verity and Chris have named her after the pub where they found her – The Angel Inn at Hetton.  They have taken her for a full veterinary check-up, and she has been given a clean bill of health.  She is now venturing outside, and is loving her new home.
Angel's biggest challenge so far has been to overcome the fluffy wrath of little Ponyo, but she has succeeded to the extent of showing Pon how to open treat packets and then sharing them with her (in secret, of course!)   I guess this goes to show that even Angels can't be angelic all the time.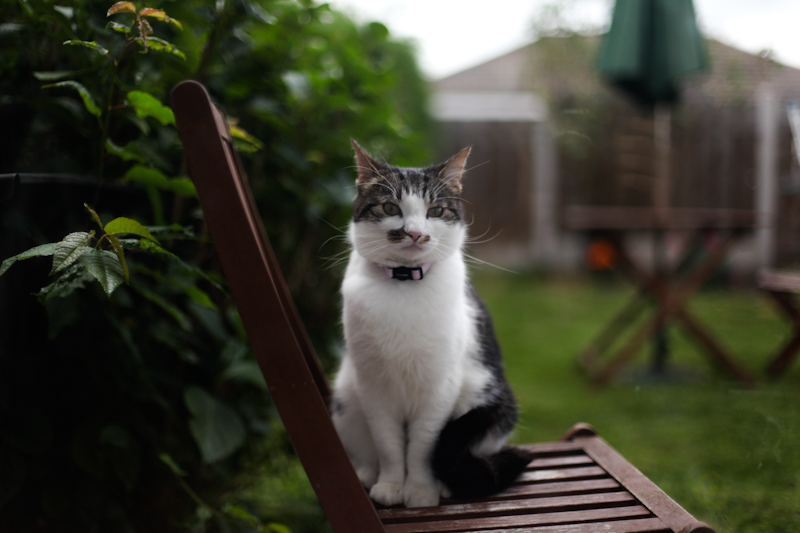 For the benefit of newcomers to The Hazel Tree, Verity and Chris are our daughter and son-in-law, and they are very talented wedding photographers.  Take a look at their website, Sansom Photography.     
All photos copyright © Sansom Photography except first image © Colin Woolf