Colin has started a barn owl study, which he will be working on at the CLA Game Fair this coming weekend.   Here it is in progress – remember that there's no white paint here, and the background has to be painted around all the soft plumage.
If you're going to be at the show, come along and watch!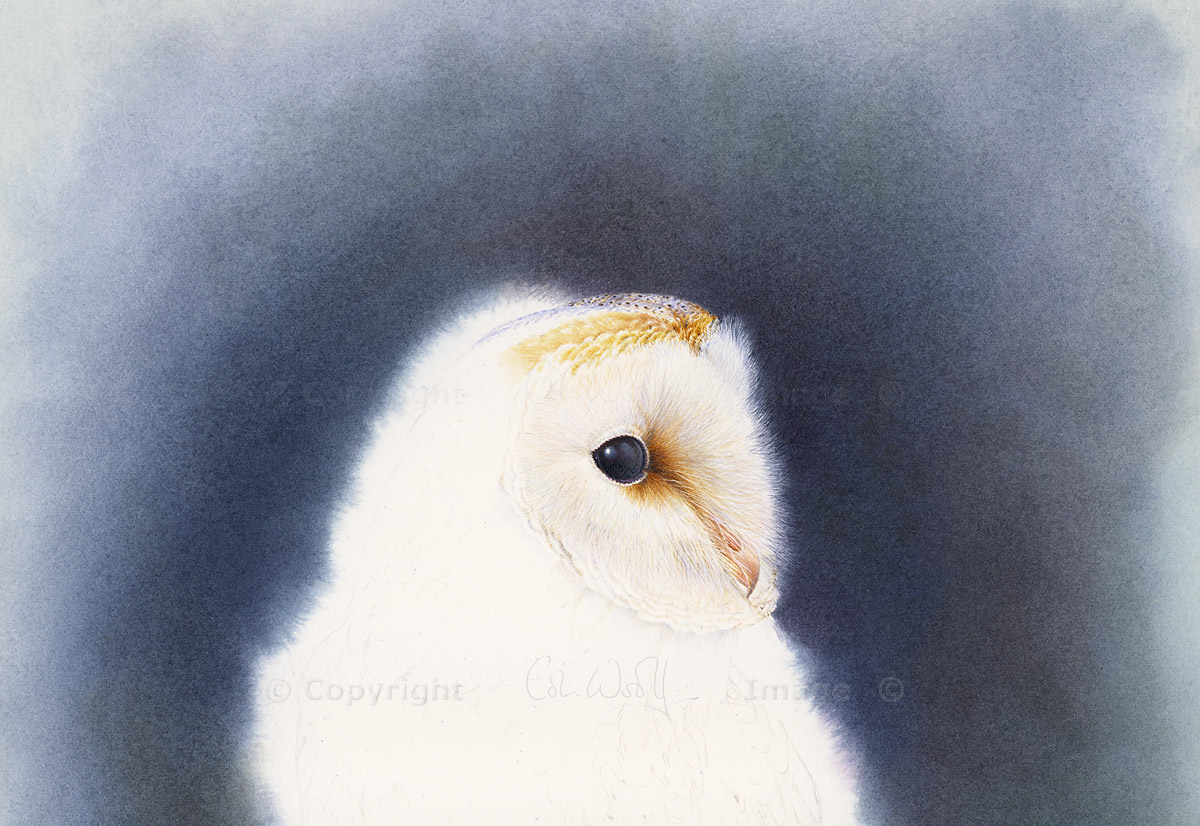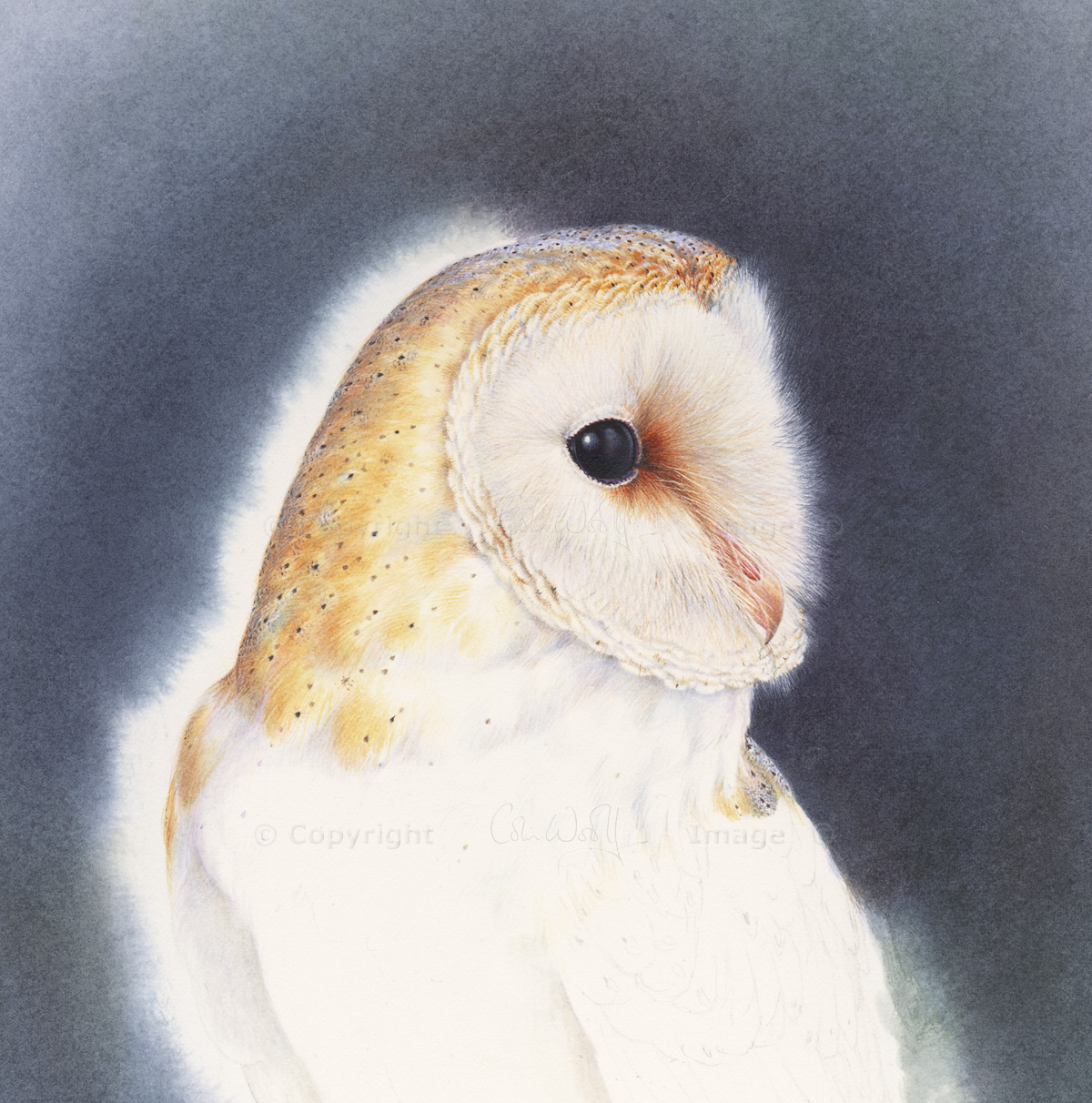 For updates on all of Colin's latest paintings, visit his new website, www.wildart.co.uk and click on 'On the Easel'.
Images copyright © Colin Woolf