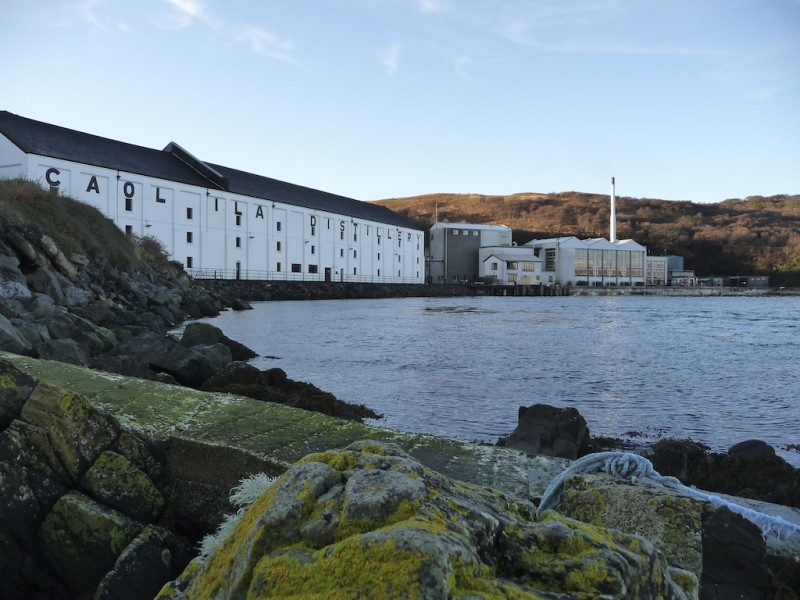 This photographic tour takes you around some of Islay's eight malt whisky distilleries – from Caol Ila and Bunnahabhain in the north, to Ardbeg and Lagavulin in the south-east.  I'm also including the only distillery on the neighbouring island of Jura!
Port Ellen has now ceased production as a distillery, but there are still buildings on the outskirts of Port Ellen where most of the malting for the island's distilleries is carried out.  A few years ago there were plans in the pipeline to revive the old distillery at Port Charlotte, but it seems that the scheme has been postponed.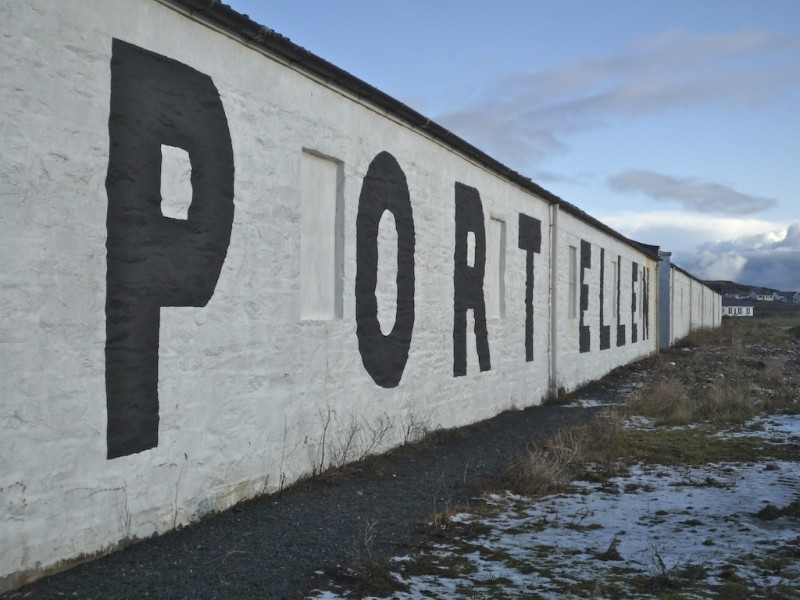 In the south-eastern distilleries, the brown peaty water from the island's burns is used in most stages of production, resulting in a distinctive taste and colour;  further north, the distilleries use water that has had less contact with peat, which creates a clearer spirit with a lighter 'mossy' taste.  Islay malts are known for their aroma of peat, brine and  – in the case of Ardbeg, especially – iodine.  However, I'm not going any further with the definitions… I'm on unsafe ground, because I don't drink whisky!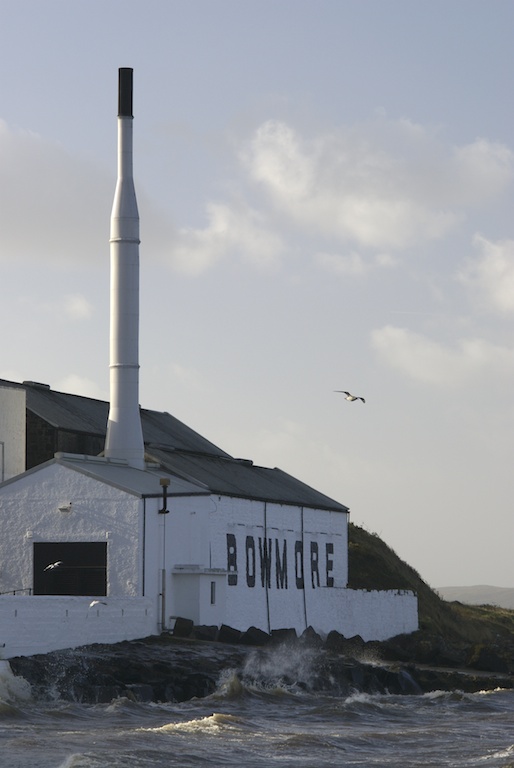 One feature that Islay's distilleries have in common is the whitewashed exterior with large black lettering on the seaward side.  Presumably this is so they can be located by supply ships in bad weather, or by anyone else at sea in a thick fog, who would rather be indoors sipping an amber-coloured dram.
All the distilleries are open to the public, although you may have to make an appointment in the winter months.  Some, like Ardbeg, have a café and gift shop as well.  It is also worth saying that the local Spar shop in Bowmore has the most unusual selection of Islay whiskies that Colin has ever seen.
This isn't a comprehensive list… I've missed out Bruichladdich, Laphraoig, and Islay's newest distillery, Kilchoman.  There's always a reason to go back!
More information:
All images copyright © Colin & Jo Woolf
---
Further reading…

If you love Islay, you might also like these features: